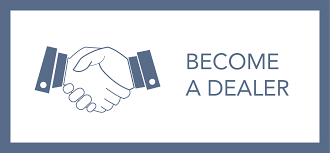 Thank you for your interest in joining our dealer program.
With over a decade of experience we offer the largest collection of CNC derailleur hangers and other bicycle parts.
Our team designs engineered and produces top quality bicycle parts.
We are committed to providing you with premium quality derailleur hangers and best level dealer support
We partner with many of the leading dealers and distributors around the world and we will be happy you to joint us.
To get start please fill this form and we will get back to you soon.